It's time to Wake To Wealth!
This Weeks Strategy: Understand how to use Facebook to create a POWERFUL following
Facebook! One of the fastest growing platforms of our time, a gold mine for businesses of ALL sizes
If you've ever wondered whether your Ideal Clients are on Facebook, I promise you they are!
If you're not yet attracting them, this guide will help you to change that
Facebook is one of the most powerful and valuable platforms for building revenue in your online business.
In order to effectively build a following that will purchase from you, you should understand the 5 rules that govern the way people consume content on Facebook:
Rule #1: Teach me using micro-content
Rule #2: Entertain Me
Rule #3: Motivate Me
Rule #4: Teach me through long-form content
Rule #5: Connect with me
I'm going to break each one down and provide examples for each one so that you can apply these content styles to your business
Recommended: Make your first $1k as a Coach – Step By Step

Rule #1: Teach me through Micro-content
In a world where everyone wants to get some 'attention', it pays to master how to create micro-content
I've found that creating micro-content is one of the easiest ways to grow a following on Facebook because of features such as Stories & Reels
There are so many types of micro-content that work on Facebook, however, my favourite by far, for growing a following that leads to Sales or Enrollments is to Teach!
When teaching or educating, avoid providing high-level fluff. Dive in on a specific outcome by asking yourself:
"What do I want my audience to learn from this"?
Finally, my favourite vehicle for Teaching through Micro-content is Facebook Reels
(Note: Not sure what to teach in your Reels? I created 365 Viral Video Ideas [WITH EXAMPLES] that you can swipe and use for your own business. Check it out HERE)
Recommended: 4 Questions for Attracting Clients With Deep Pockets

Rule #2: Entertain Me
If you're a Coach or educator you may think that teaching your audience your stuff is the ONLY way to get their attention!
It's not!
If fact, if you hammer your audience with teachings 100% of the time, you run the risk of boring them.
They will tune you out and your content will no longer be effective. So, mix things up!
One of the ways "mix things up" is by creating content that BOTH Educates and Entertains
Here's an example of how I've done it on Facebook (and on Instagram):
Rule #3: Motivate Me
Most people are still recovering from the Pandemic, even now.
I have personally found that content that focuses on 'Mindset', Motivation or Inspiration has a significant impact on audiences far and wide.
The algorithm LOVES it too!
Take a look at this one which racked up 2.6k views in the first 6 hours of posting!
Rule #4: Teach me through long-form content
Facebook isn't all about Reels and short-form content (although, they tend to get the best results)
If you create long-form content, then publishing videos on the Facebook Newsfeed could be your bag!
I LOVE Video!
One of the ways we use the Facebook Newsfeed is as a platform for repurposing our YouTube videos and therefore sharing long-form content on Facebook.
I find that the best way to teach using long-form content is to deliver 'Authority' pieces
How can you teach through long-form content?
Answer these questions:
What does your business stand for?
What does your audience want to learn from you?
By answering these questions, you'll have dozens of ideas for long-form content that you should create
Here's an example: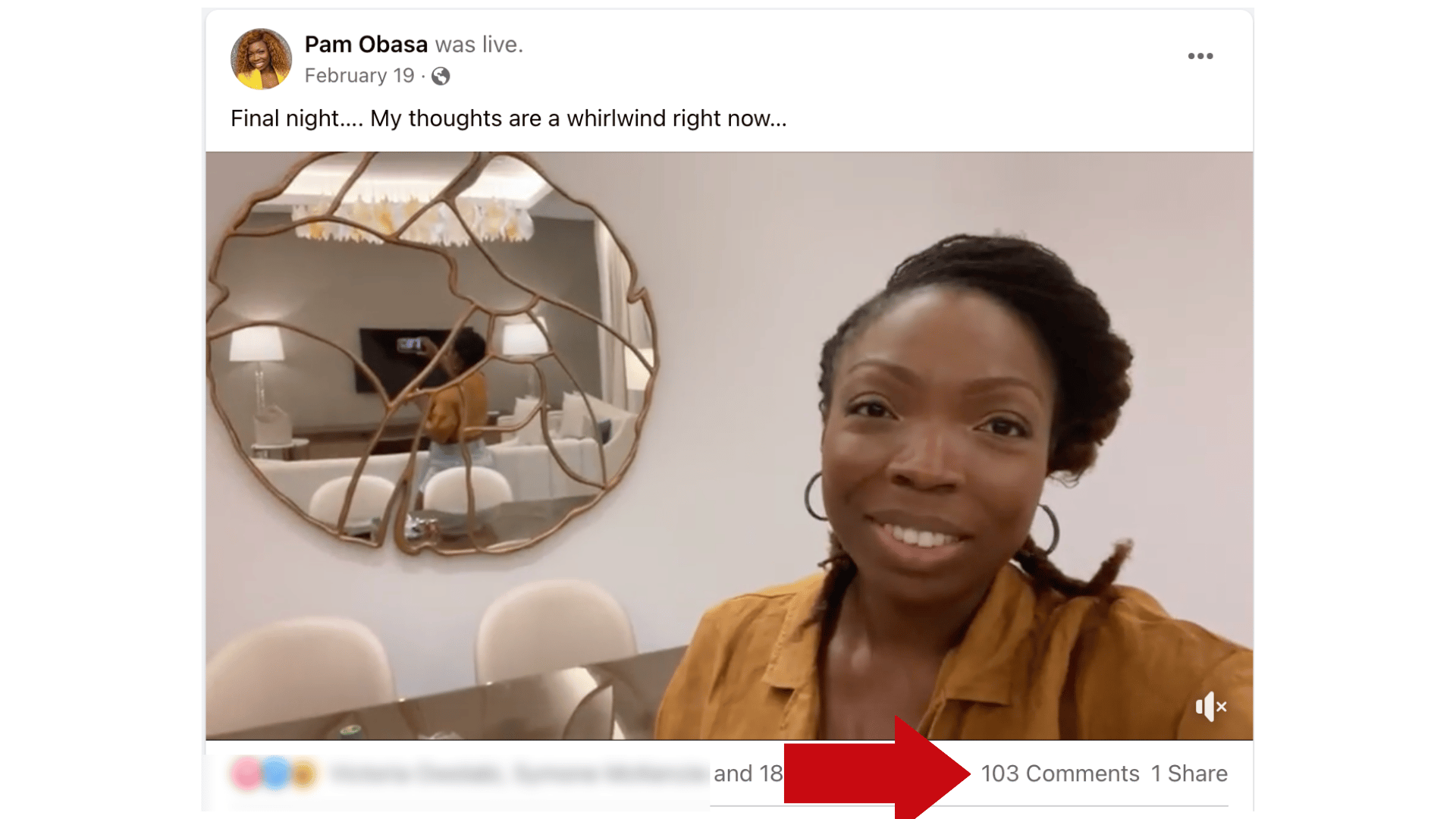 Rule #5: Connect with me
Rule #5 is not so much related to the 'type' of content that you put out there…
…but more about what happens when your content gets the attention of your Ideal Clients
Most people struggle to Monetise Facebook because they don't understand the strategy required to turn a 'Follower' into a 'Paying Client'
There are 2 areas where you can Connect with your Followers (and move them from 'Follower' to Buyer')
1.

Your

Facebook Billboard
This is where your Facebook Funnel lives!
Your Facebook Billboard is all about making that impactful first impression.
Most people only take a few seconds to scan their banner and photos before deciding whether or not they should click the link in your posts
If your Facebook Billboard is enticing, they might decide to engage with your content and click the link in your posts. If it isn't, you might lose their interest… forever.
2. In the Facebook Messenger
This is where you have the ability to SELL without feeling spammy (but be careful, so many people have abused this Facebook feature)
The problem most Entrepreneurs have is that they don't know how to have a conversation that leads to a sale…
…and because most of us have had a bad experience from people who have spammed us their link in Facebook Messenger, you might have even put off this strategy altogether
I have enrolled dozens of clients and generated hundreds of sales for my offers right from Facebook Messenger using a simple script which you can find HERE!
In short, if you are not getting results from using Facebook Organically to grow your business, it's all down to your strategy
I can help you change that!
Recommended: Your 'Fail-Proof' Action Plan For Hitting 6 Figures In Your Biz

TL;DR
5 types of content to grow a massive following on Facebook:
Rule #1: Teach me using micro-content
Rule #2: Entertain Me
Rule #3: Motivate Me
Rule #4: Teach me through long-form content
Rule #5: Connect with me
P.S – I've been working on something that will help you to Monetise Facebook organically. All will be revealed on Tuesday!
Recommended: Make your first $10k as a Coach – Step By Step
Whenever you're ready, there are 6 ways I can help you: